Until you have experienced something it can be difficult to accurately imagine what is like. And so it's challenging to describe how it feels to suddenly have a brain injury, not least because no two brain injuries are the same. But many survivors express feeling like their world has changed. It can make you feel isolated even when you not alone.
Many, like myself, experience psychological challenges such as depression and anxiety. Partly this is because of chemical imbalances in the brain, partly because of how frustrating and frightening it can be to realise you struggle at things that you didn't before. Along side this, apathy can be common, and so things that would have lifted your mood before, no longer have the same affect.
The result being the survivor may find that they don't know what to say, and so choose not to socialise. This is absolutely fine as long as they are happy to be on their own, but aren't lonely. No on should feel alone.
It can be a fine balance that friends and family of a brain injury survivor can find hard. The individual may not want a lot of fuss as they need peace and quiet, but there could be times they need a listening ear but are being stoic. 
There is no easy answer to this, as it's not "one size fits all". All I can suggest is don't assume that the answer today is the same as it was yesterday. Some days are harder than others, or they are dominated by different symptoms and struggles. In time, hopefully, one either finds their symptoms ease, or they develop coping strategies and adapt. In turn that could give rise to new hope and begin to the lift the heavy cloud.
What I'm trying to say is, this is probably one of the biggest life changing experiences someone can go through.  Like me, they may not have lost a limb, but they need time to adjust as something profound is missing.
There are so many social groups out there of survivors who will gladly share their experiences to try to help others facing similar challenges. That can be an useful avenue for those who feel no one understands. It can help meeting people who really do to show you're not alone. Social media such as Facebook, Google+ and Twitter have plenty to choose from. But along side this its still important to have some "real world" contact, and feel like you are still a part of the world. I haven't yet found a substitute for some human contact. Although this guy does come close…..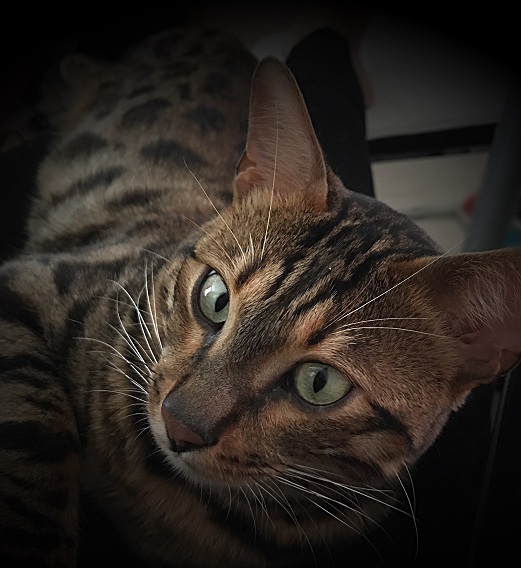 Other articles you might like:
If you're a survivor, what to you prefer, virtual or real world? Carers what works for you, or you wish people realised?
Just remember if you're reading this, you are definitely not alone.